THE ENDLESS POSSIBILITIES
OF DOING BUSINESS
WITH METAVERSE
Explore below the use cases of Italy's first Metaverse platform for business integrated with enterprise information systems.
From industry to sales, from internal meetings to training, Meta Presence offers you the evolved virtual environment best suited to your business project. Discover a showroom that changes according to your company's needs or even special occasions your brand wants to be the protagonist of, explore the best environments to foster learning and training, organize events without physical limits, and much more.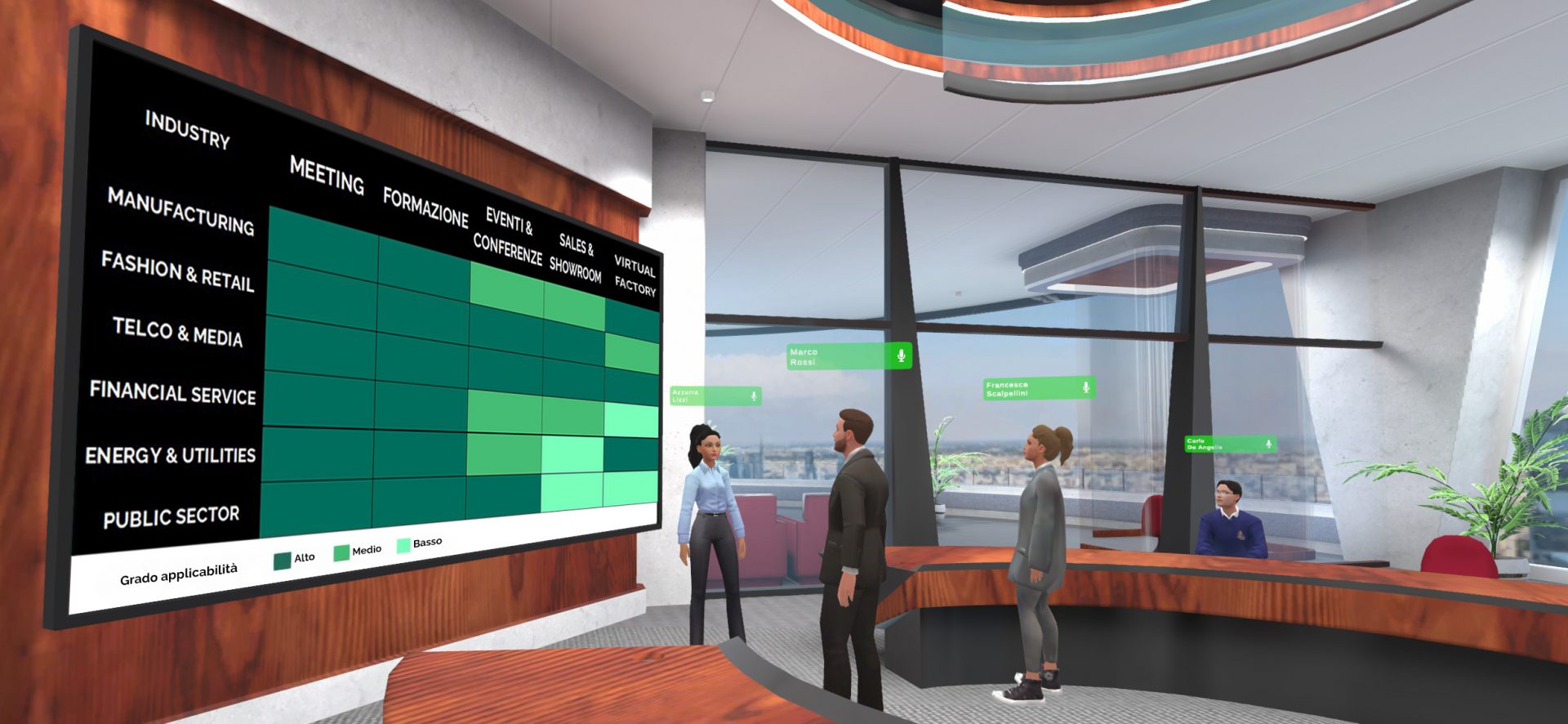 TRAINING
LEARNING IN THE VIRTUAL WORLD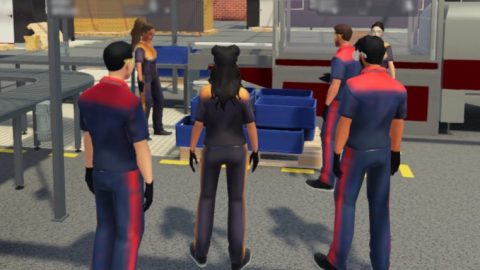 With Meta Presence® it is possible to implement technical training, a form of experiential learning that takes advantage of the virtual world to provide employees with the skills they need to perform their tasks effectively and safely.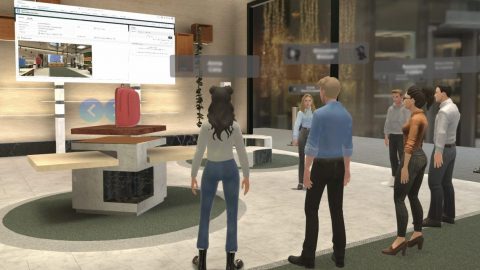 Meta Presence® is the ideal space where you can transfer to the sales team the business the skills needed to understand customers' needs and provide them with quality service.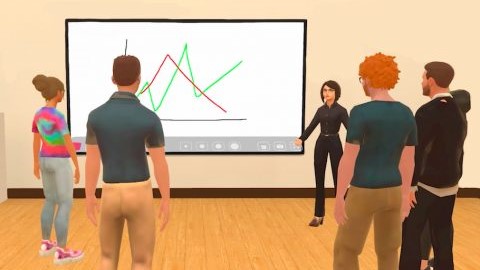 With Meta Presence® it is possible to experience a new dimension of teaching, transforming knowledge transmission, teaching effectiveness and the student-learner relationship.
EVENTS
HOST YOUR VIRTUAL EVENT IN THE METAVERSE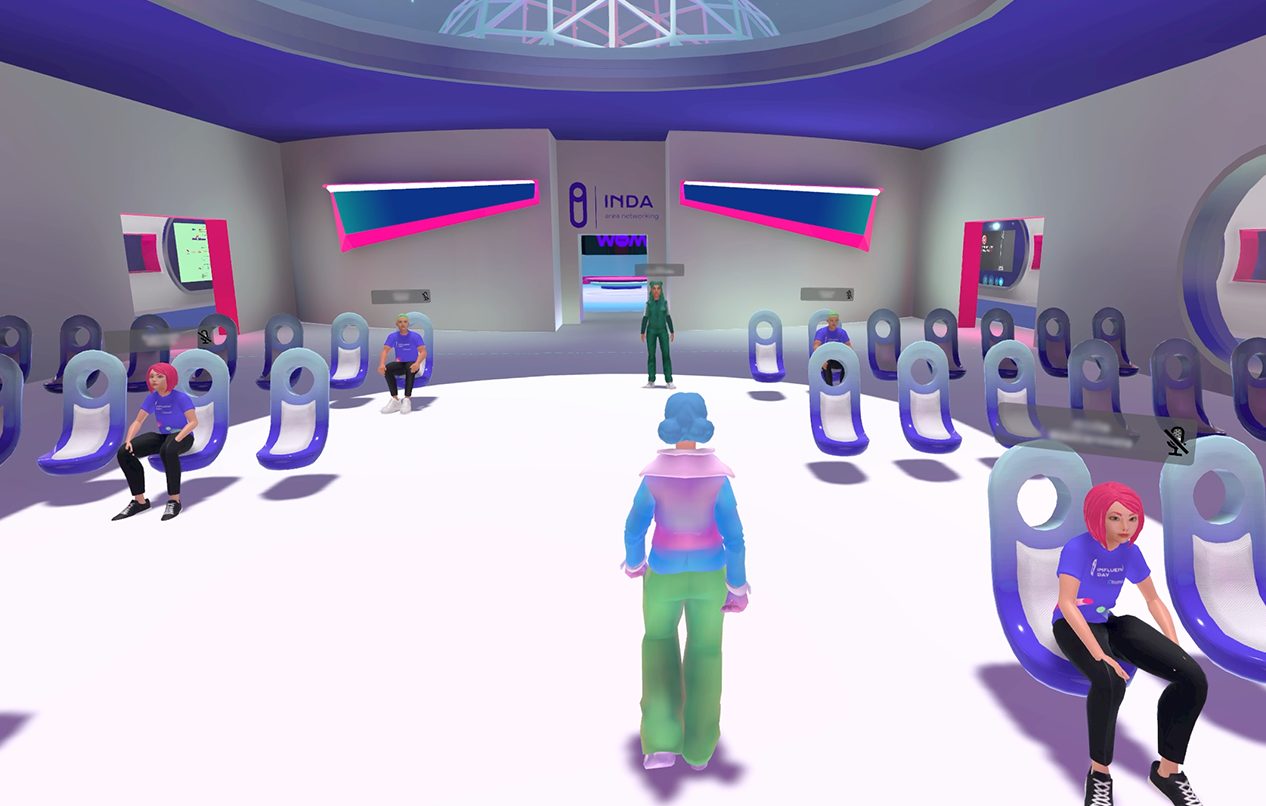 Meta Presence® complements the physical event with its virtual version, for active participation of guests, both in presence and remotely. Hybrid events make it possible to establish relationships, explore new realities and weave connections while minimising distance.
SHOWROOM
THE VIRTUAL SHOWROOM: THE ENGINE OF YOUR SALES STRATEGIES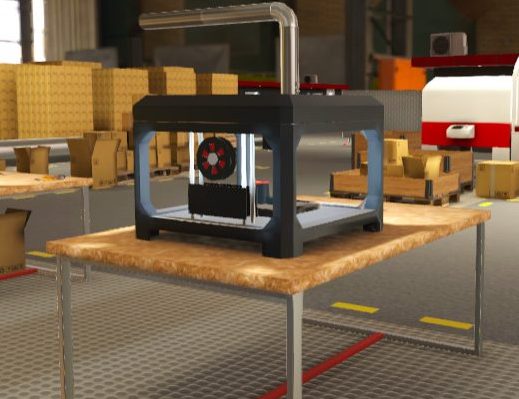 Thanks to Meta Presence®, different industries can showcase their machinery in a completely innovative way. A showroom dedicated to companies that want to offer their visitors the opportunity to examine machinery from different angles and learn about its functions.