With Meta Presence®, it is possible to experience a new dimension of teaching that evolves knowledge transmission, teaching effectiveness and the student-learner relationship.
A three-dimensional virtual environment that offers students, even if remotely, an interactive and engaging learning experience.  
META PRESENCE®
FOR EDUCATION
Development of critical thinking skills, creativity and cooperation.
Simulations, video, audio, chat, and video calls that evoke the dynamics of a real school setting and support both frontal lecture and group work.
Feedback of the result of the interaction, both student and teacher side, needed to improve the learning experience.
Environments, multimedia aids, digital twin, avatars and realistic interaction encourage team working.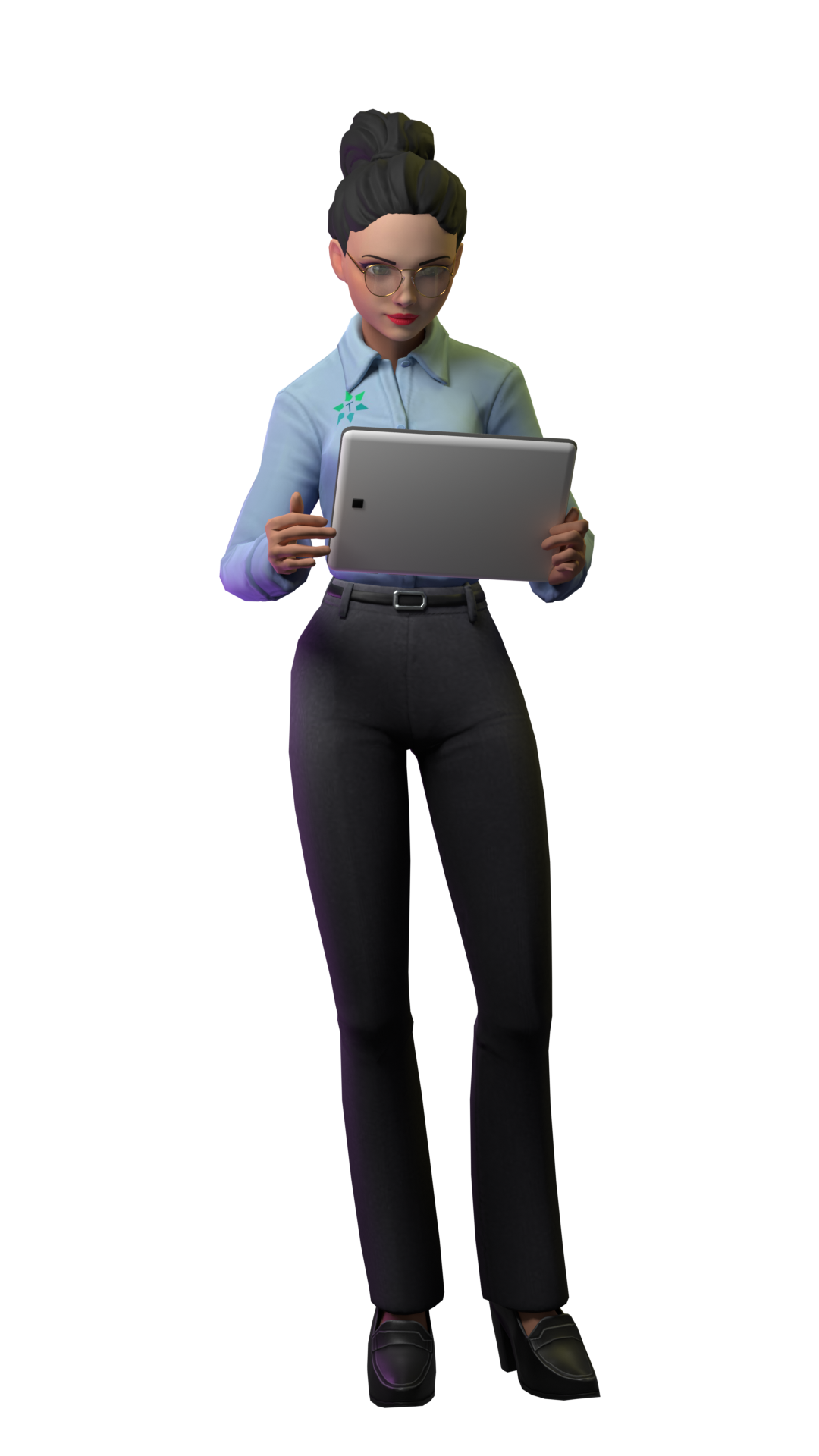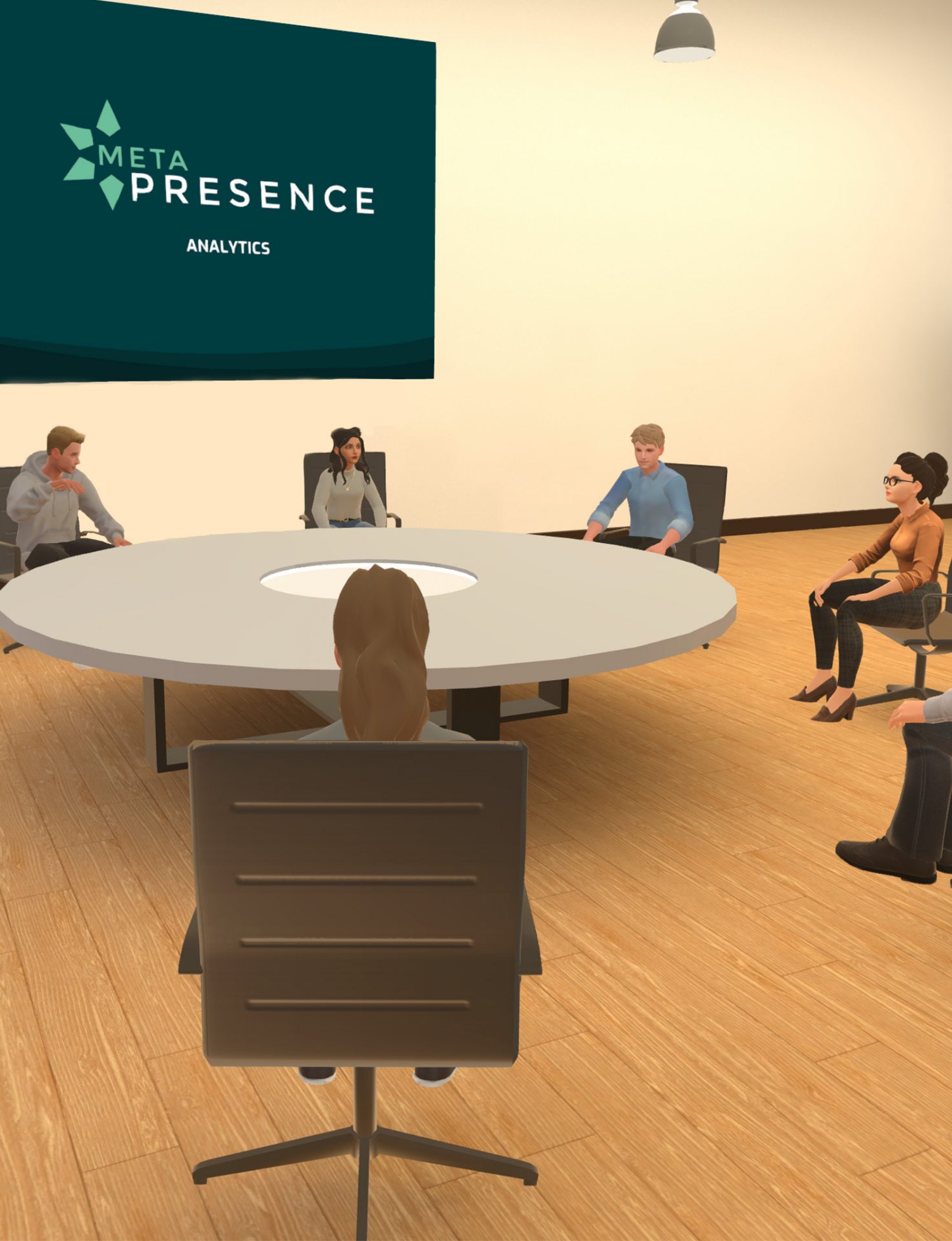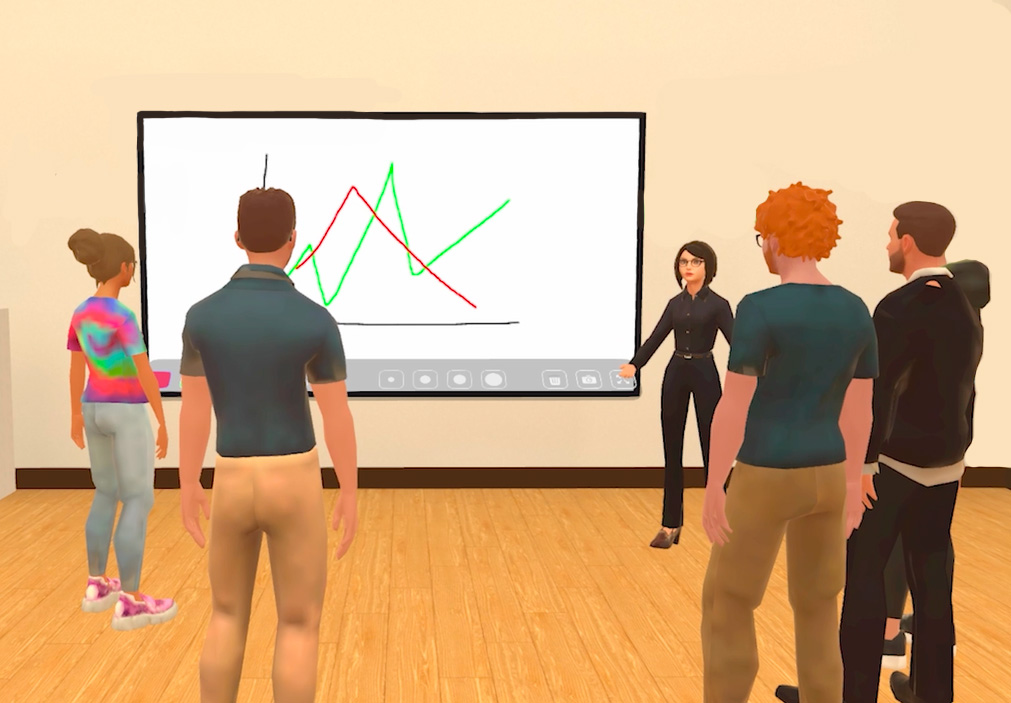 SCOPE OF APPLICATION
TEACHING, LEARNING, EDUCATION, TRAINING
CUSTOMER TYPE
Training institutions of any grade such as primary or secondary schools and universities.
Employment centers and providers of job-related courses.
Any organization having distance learning program.
GOALS TO BE ACHIEVED
Achieve richer educational relationships than traditional online experiences.
Stimulate student engagement, collaboration, and active participation.
Obtain feedback on interactions, attention, and dynamics among students through sentiment analysis.
HOW TO ACHIEVE THESE RESULTS?
META PRESENCE® SOLUTION
Business entities involved in the education and training sector find in Meta Presence® the ideal portal in which to develop a realistic level of interaction such that there is an effective return in terms of participants' attention, collaboration and productivity.
With Meta Presence® it is possible to create a virtual space that is customized to suit training needs and can stimulate and engage participants.
Platform features, multimedia materials, and dedicated classrooms for specific activities support lessons and encourage team working.