Kronotech, of the Lutech Group, enters the Metaverse with Meta Presence®
Technology and Design: Lutech Group's Kronotech enters the Metaverse with Meta Presence®
to present new products in collaboration with Pininfarina!
Kronotech, a Lutech Group company, chose Meta Presence® to present in the Metaverse the new KP-10 product line created in collaboration with Pininfarina. A virtual event reserved for dealers and customers, who had the opportunity to live an immersive, emotional and realistic experience where the concept of audience engagement and corporate presentation was redefined.
The project stems from Kronotech's desire to introduce KP-10 to its audience in a new and unprecedented way that could reflect the products' innovation and exclusivity: hence the choice of the Metaverse. KP-10, in fact, was conceived as a product family that is technologically innovative, refined in terms of Pininfarina's signature design, and environmentally friendly because it is made with recycled plastic and low-power technology that confirm the company's focus on environmental sustainability.
"A return to the future," these are the words from the experts at Kronotech to define the company's commitment to offering its audience not only a state-of-the-art product, but also an immersive and engaging experience.
For the occasion, the Lutech Campus Metaverse, customized especially for the event with Kronotech logos and multimedia content, was used. The virtual hall was the starting point of the experience where participants were welcomed for a quick onboarding activity and then escorted to the conference room where they had the opportunity to explore preview digital copies of KP-10 products with all available colors and sizes.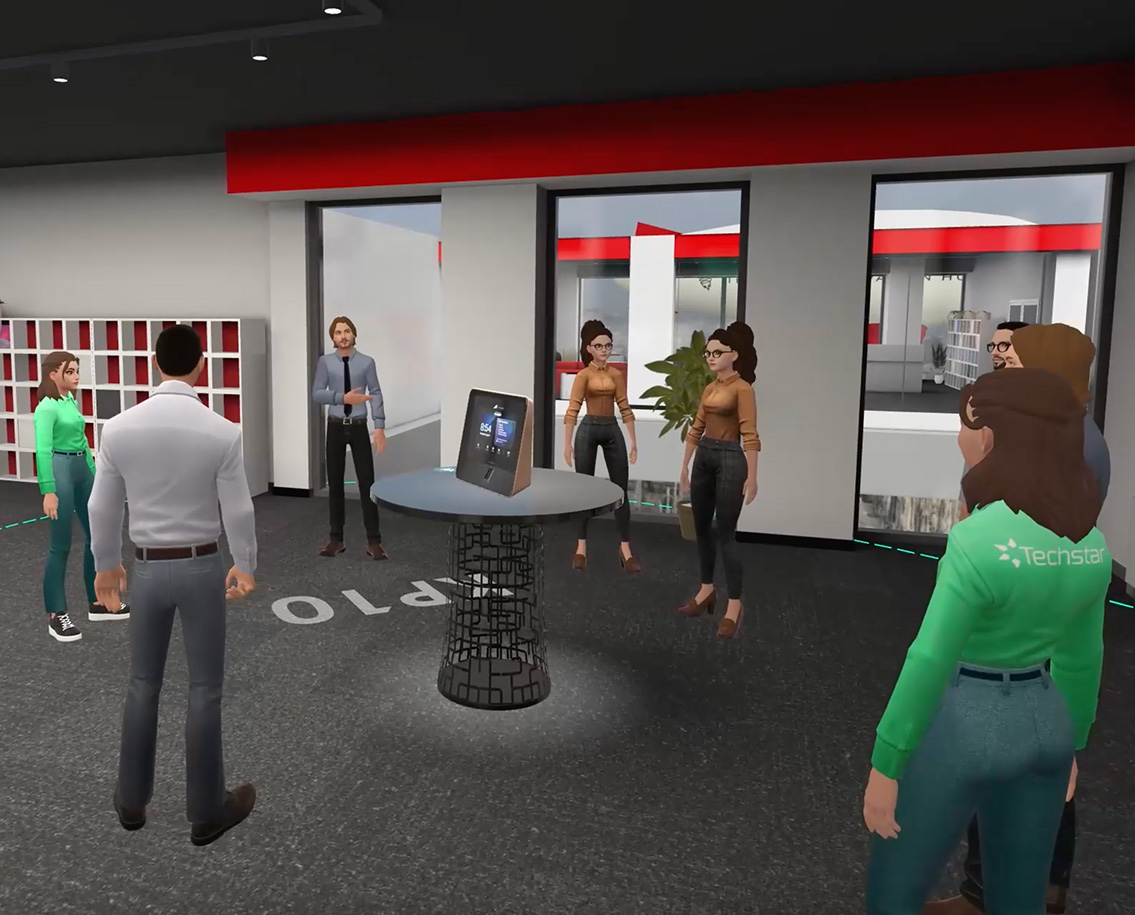 The event was structured in two phases. During the plenary session, experts from Kronotech and Pininfarina presented the products and their features, using videos and multimedia content. In the second phase, participants were taken to a room dedicated to digital copies of the products, where the Terminal Touch KP-10 and the KL-10 series reader were presented in detail. Dynamism and interaction characterized this technical presentation, where experts, thanks to the three-dimensionality and potential of digital twins, allowed guests to observe the products up close and in each individual component.
With Meta Presence® participants were able to live remotely, a realistic and engaging experience similar to an in-person meeting.
OTHER PEOPLE
ARE READING:
Discover Meta Presence, our solution for business in  the Metaverse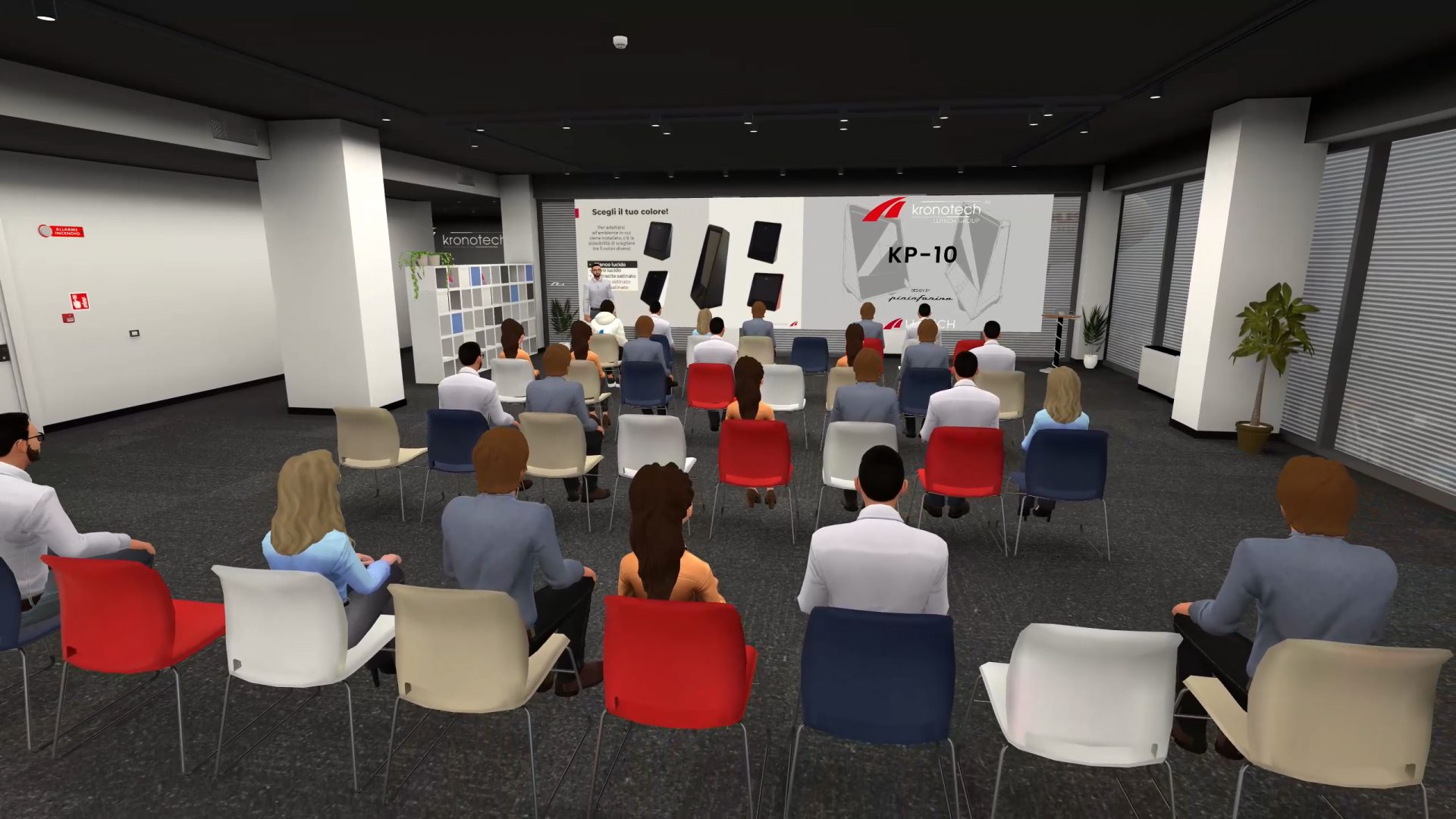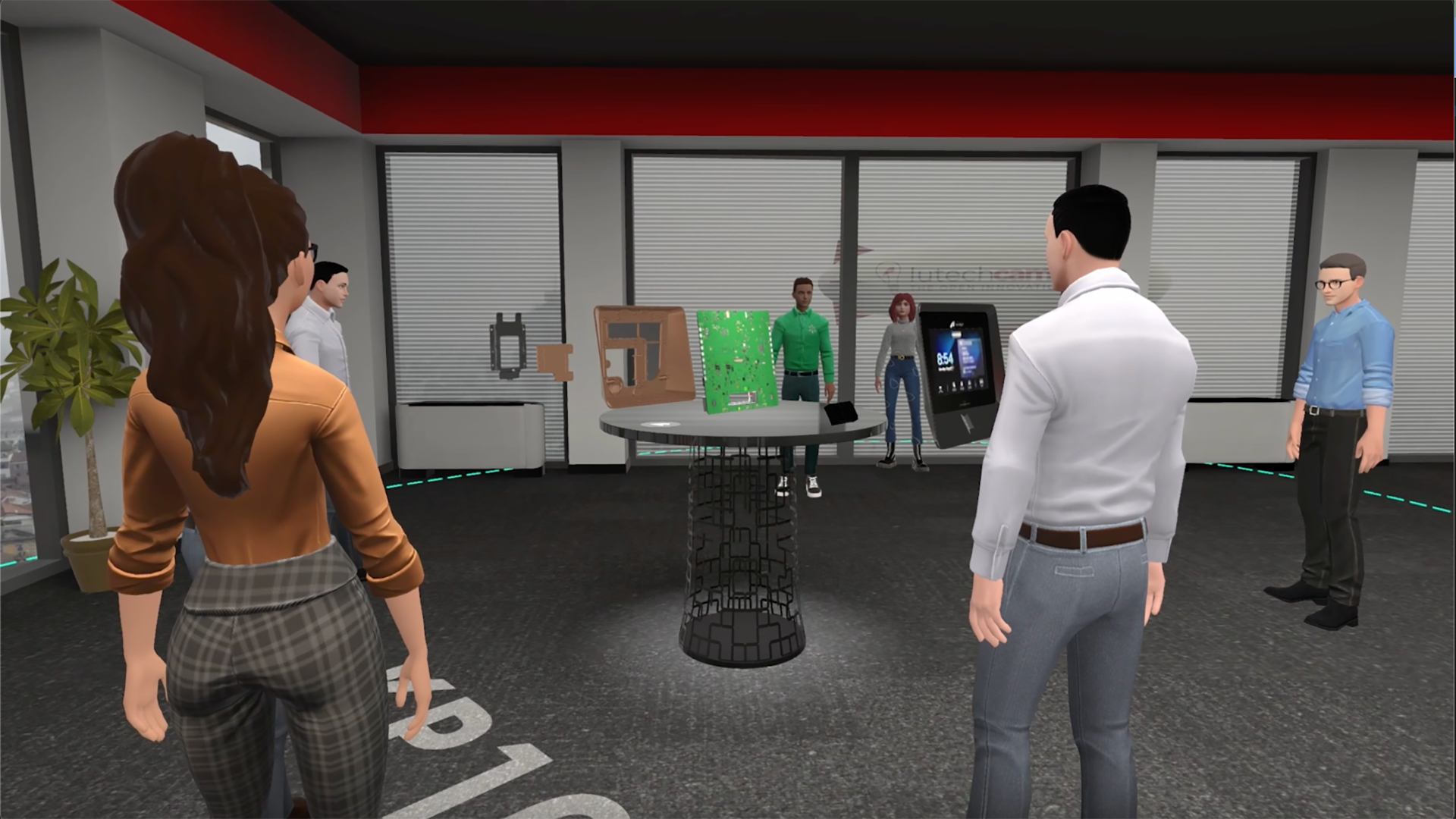 Thanks to Meta Presence®, Kronotech has been able to create a direct and effective connection with its clients, thus also gaining valuable insights into their behavior through the powerful Analytics provided by our platform. Meta Presence® also enabled the company to reduce the organizational costs and environmental impact of an in-person event, proving once again that the future for businesses is also in the Metaverse.
Learn more by contacting our team at MetaverseEnablers and discover with us the best solution for your business project.
Discover Meta Presence, our solution for business in  the Metaverse