INDA Metaverse: virtual events fill up the Metaverse
Not only live, but also in the Inda Metaverse!
Influence Day, the first event dedicated to the influence marketing, was held yesterday – Thursday, 10th November 2022 – in Magna Pars, Milan. The project was conceived and organized by Flu, a company specialized in influencer marketing, which led participants to discover the behind the scenes of the Creator Economy.
The whole day was committed to sharing and the participants could listen to the interventions of public figures and industry professionals, not only live but also in the Metaverse! Result of a one-of-a-kind project, Inda Metaverse opened the doors to an immersive experience to welcome remote users as well as those who were attending in presence, who took right away the opportunity to dive into the virtual space by means of immersive glasses, thus living the experience in its wholeness.
It was a space our MetaDesigners purposely created to transmit the colors, values and emotions of Influence Day to its partecipants. The latter, besides having interacted with each other's avatars, have been following the event directly from the big screen positioned in the Inda Metaverse's main room. This experience allowed the remote attendants to taste the same feelings as those who were participating in-presence.
This synergy could transmit the audience both the importance of a stronger connection between brand and creator and the more and more evident potentialities of the Metaverse, which succeeds in giving companies an added value concerning brand identity as well as relation, networking, storytelling and 360-degree marketing.
If you want to bring your brand in the Metaverse too, contact our Metaverse Enablers' team.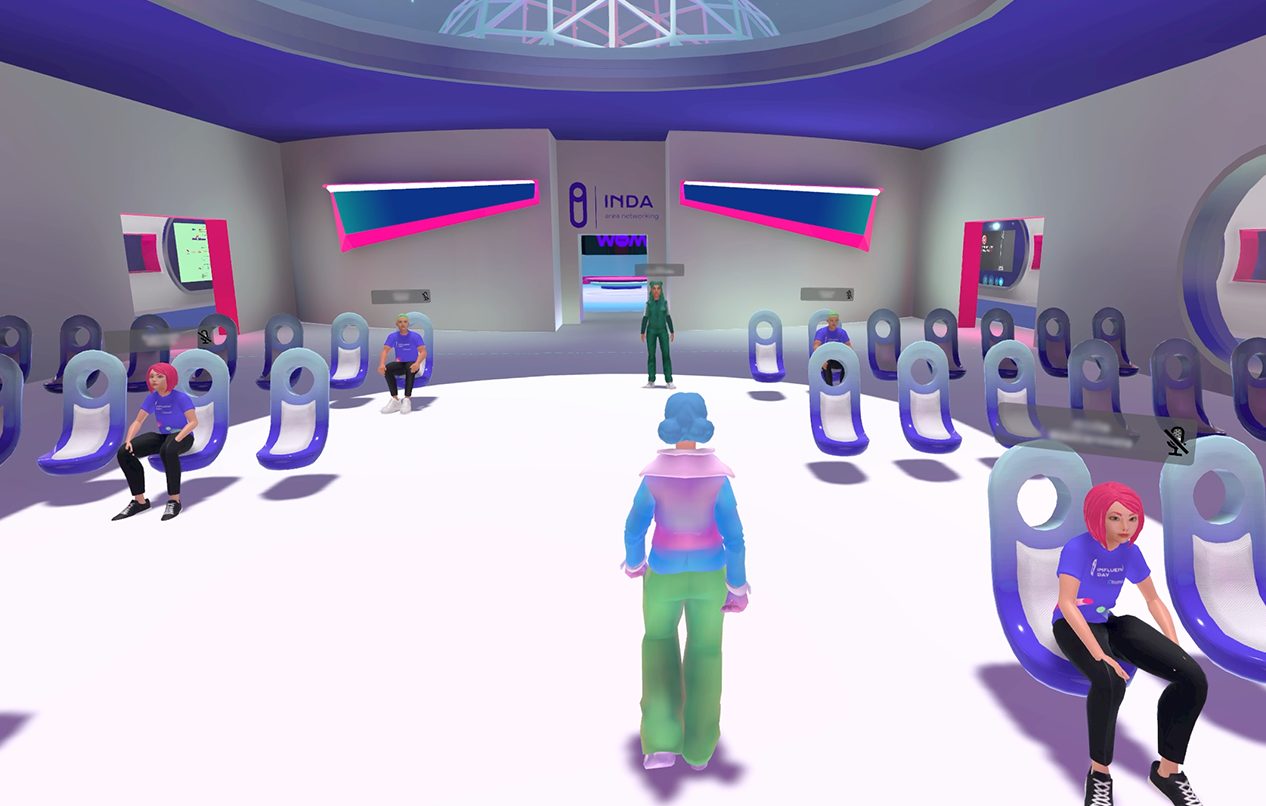 OTHER PEOPLE ARE READING:
Discover Meta Presence, our solution for business in  the Metaverse