Does your avatar represent you?
Metaverse is a virtual world that offers users
the possibility to build the reality as they wish.
It is a new form of freedom that starts from the creation of the Avatar.
We can define avatar as our digital version that occupies a tridimensional space in the virtual world.
The first step to enter the Metaverse is to create our avatar: a critical moment for users not only from the technical point of view, but also psychological one, because they have the possibility of freely choosing their digital identity.
The rules change in the Metaverse, or better, there are no rules in choosing one's identity. Virtual World, in fact, leaves "carte blanche": you should choose who and how you want to be, and this is one of the main reasons why it captures attention and curiosity of users.
CUSTOMIZE YOUR AVATAR
In the Metaverse you can be anything you want, following your taste, your goals or simply the mood of the day.
In fact, Metaverse represents a new vehicle of communication that radically evolves social interactions between users, overcoming the limitation of 2D technology, and thus offers the possibility to relate in a totally innovative and immersive way. Our avatar conveys the first impression that others create about us, so we choose how to present ourselves.
The main advantage is that you can change your avatar at any time. This is an important step: the context in which we find ourselves influences our choices. For example, we can create one version for social relations and one for business relations. Also, a different version for each activity we perform or person we meet.
Furthermore, our avatar will have different features, for example whose found on Meta Presence® are realistic, but they also exist with different aspects.
In fact, versatility is what distinguishes avatars. There are many ways to create an avatar, on some platforms such as the one used by Meta Presence® it is possible to upload a photograph into the system from which is generated the corresponding avatar, or you let your imagination arrives and create your own unedited version that represents you 100 per cent, which means that is does not have to correspond to how you perceive yourself, but to how you really feel.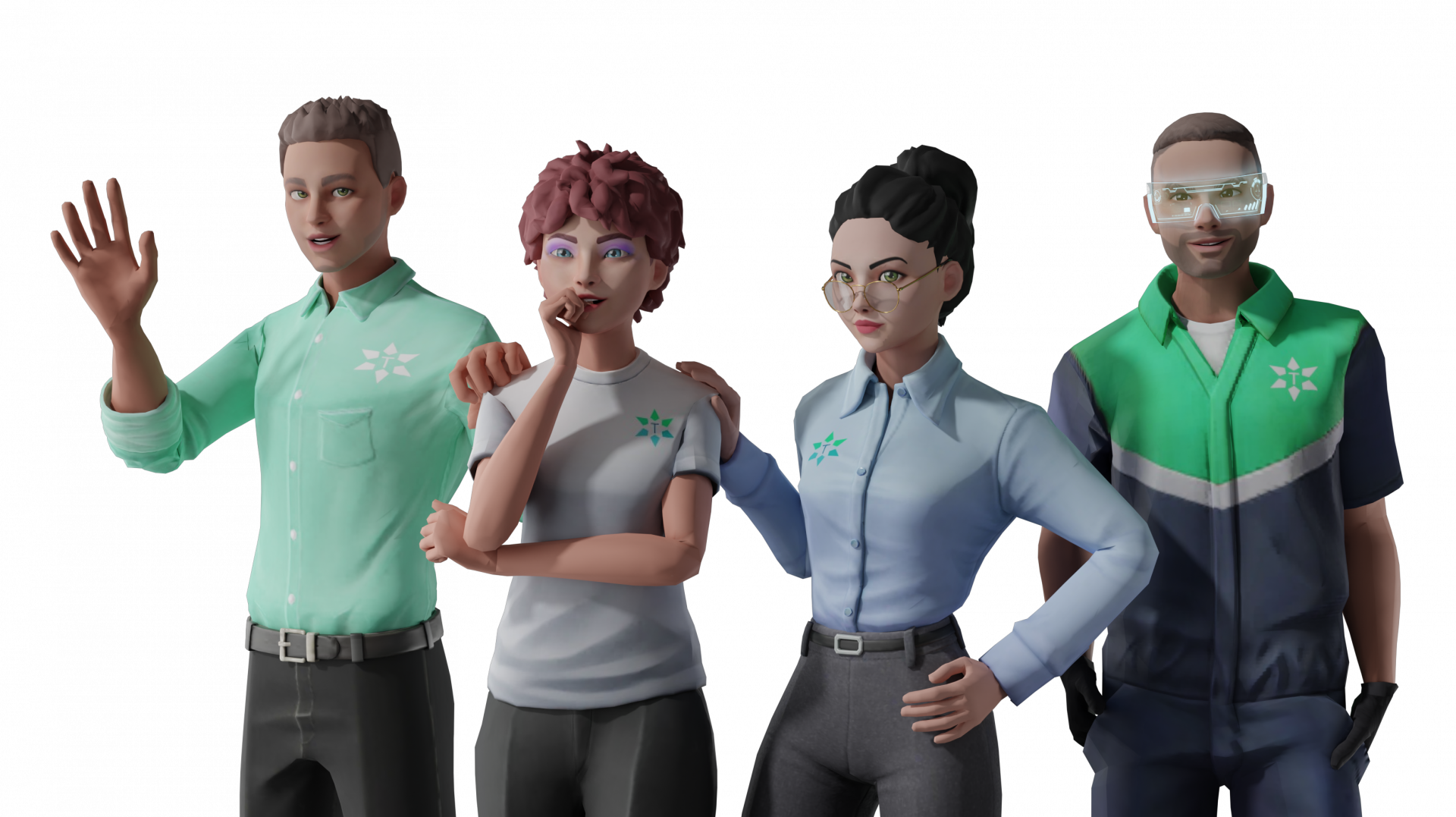 WHAT KIND OF AVATAR ARE YOU?
In the creation of own avatar, psychological aspects of everyone undoubtedly play an important role. Generating, we can say that the choice of the virtual character conveys personality traits and can immediately suggest something about the person behind the digital twin. For example, according to some studies, personality traits such as extroversion tend to emerge naturally in the construction of avatars and are usually easy to recognize even by other users, while other traits do not emerge in an obvious or recognizable way. It is certainly a concept that will need to be further explored as the use of avatars becomes more widespread, but it is also interesting simply to take it as a cue to "play" empathize.
Will you choose a realistic avatar or a caricature? Close to your real lifestyle or dressed like a hero of a fantasy video game? Or will you choose a non-human form? Or even a gender different from your own? Do you want a full-body avatar or just a head and hands? With realistic movements or not? Clearly, these are just a few elements that can be changed in your avatar. The Metaverse, in fact, opens a range of possibilities from gender, to colors, to style. Indeed, in the virtual world you are not even constrained to be a person, for more adventurous people the avatar can take on completely different forms, even non-human ones, clearly in relation to the context in which you find yourself: in a Metaverse for business probably a particularly eccentric style will not be indicated, especially at a particularly institutional moment, but in other situations why not? At the last holiday planning metameeting, a pink teddy bear appeared in the TechStar Metaverse…
In conclusion, we can define Metaverse as not only a virtual universe, an innovative vehicle of communication, but also probably the most inclusive space currently existing, both online and offline. Undoubtedly, this represents a strength of the Metaverse, which characterizes it and sets it apart from the rest, totally demonstrating its innovative character that everyone is talking about.
OTHER PEOPLE ARE READING:
Discover Meta Presence, our solution for business in  the Metaverse